Outdoor Wood Furnace Pros and Cons: Is it Right for You?
Winter comes around every year. Sometimes it is pretty mild while other times the snow, rain, and sleet can really blow— which means you are going to need to have some pretty efficient heat to keep your family warm and cozy to weather the storm.
What is an Outdoor Wood Furnace?
An outdoor wood furnace is essentially a heater that is fuelled with wood. Outdoor wood boilers have been around for years. They are an energy-efficient and eco-friendly way to heat your home.
How it works
Gasification – a fancy name for converting wood to energy – is the chemistry that makes an outdoor wood furnace do its magic to heat your home, garage, pool, outbuildings, and more. In an outdoor furnace, heat breaks down wood into syngas, a hydrogen, and carbon-rich gas, that is then burned to heat water. The heated water is sent to exchange units in your home to provide heat where you need it.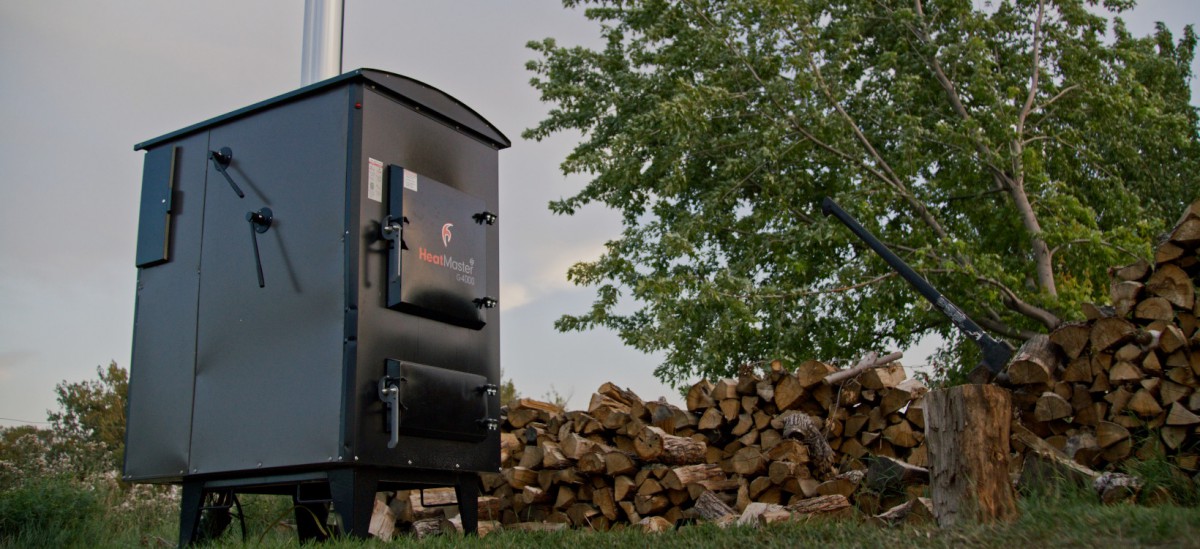 Pros & Benefits of an Outdoor Wood Boiler
For those who have ready access to a supply of firewood, an outdoor wood furnace is an excellent option.
Energy Independence
First, and often most important to people looking for alternatives, is that you are not dependent on the oil, electric, propane, or gas companies. You are in control. Whether you cut your own wood or buy from a local firewood guy, you will be the one who is providing the warm house and hot water. While endless hot showers might cost you a log or two, in the end, you're in control.
Durable
One of the biggest factors to consider when looking at an outdoor boiler is the type of steel used in manufacturing. HeatMasterss builds our outdoor boilers with Titanium enhanced 409 stainless steel that resists corrosion and withstands continuously high temperatures. It also transfers more heat and doesn't crack or warp. With proper maintenance a quality outdoor boiler can last a lifetime.
Clean burning
Gasification furnaces produce far less emission while producing longer burns. With new technology an outdoor boiler can burn all types of wood and you only have to feed your furnace once or twice a day. With well-seasoned wood and proper burning, wood fuel releases the same amount of carbon as decomposing bio-matter, which makes it carbon neutral. As a renewable resource, wood is environmentally friendly, cost-effective, and efficient. And it grows almost everywhere.
Less mess in your home
Because an outdoor boiler is, well, outside you don't have to worry about the leaves, bark, insects, and dirt in your home. (Trust us, your wife will thank you.) HeatMasterss G Series Furnaces are UL listed and CSA approved for installation in a garage, shop, or other outbuilding so you can avoid being in the weather and still keep the mess outside.
Save time, money and labour
Heating your home doesn't have to be demanding on your wallet or your life. HeatMasterss outdoor furnaces can adjust their BTU output during periods of low heat demand so you can enjoy unlimited hot water or add a hot tub. With a large capacity firebox and home monitoring you won't need to be checking on your furnace constantly.
Cons to Outdoor Wood Furnaces
The first hurdle you have to jump over is having access to wood or fuel. If you don't have access to wood then an outdoor wood furnace may not be the best choice.
It still does require some time and labour
If you are looking for a quick fix that has no need for effort then an outdoor furnace isn't going to be a good fit. It still does require some effort. You will need to load your furnace at least once a day and maybe twice. Wood doesn't cut itself so you will need to spend time planning, chopping and stacking wood (this is a great family activity). Some basic maintenance is also needed to keep it working at top efficiency.
Requires well-seasoned wood
Outdoor furnaces work best with well-seasoned wood. But well seasoned wood needs time. Wood with over 25% water content can be burned but will cause creosote buildup that will make it necessary to clean more often. To get wood properly seasoned it needs to be given the proper amount of time based on its properties. While some wood can properly season within a year, others can take much longer. The only way to be sure is to test the wood with a moisture meter. (which comes with your furnace).
Need space to store wood
Proper storage of wood both while it is seasoning and after takes space. For seasoning wood, the stack needs to have airflow around it to keep the wood drying. Ideally, your space will keep the wood out of the rain and snow as standing moisture makes places for rot and mould to occur.
Need extra tools
Of course, you can choose to buy your wood from a local and still save money but if you want to do it yourself it will need some investment. Felling trees, splitting, and moving wood requires extra tools like chainsaws and log-splitters. These extra tools can be simple – like an axe and splitting block – or you can get fancy – like a hydraulic log splitter. Whatever way you choose to do it you will need some experience and muscle to get the wood you need for the winter.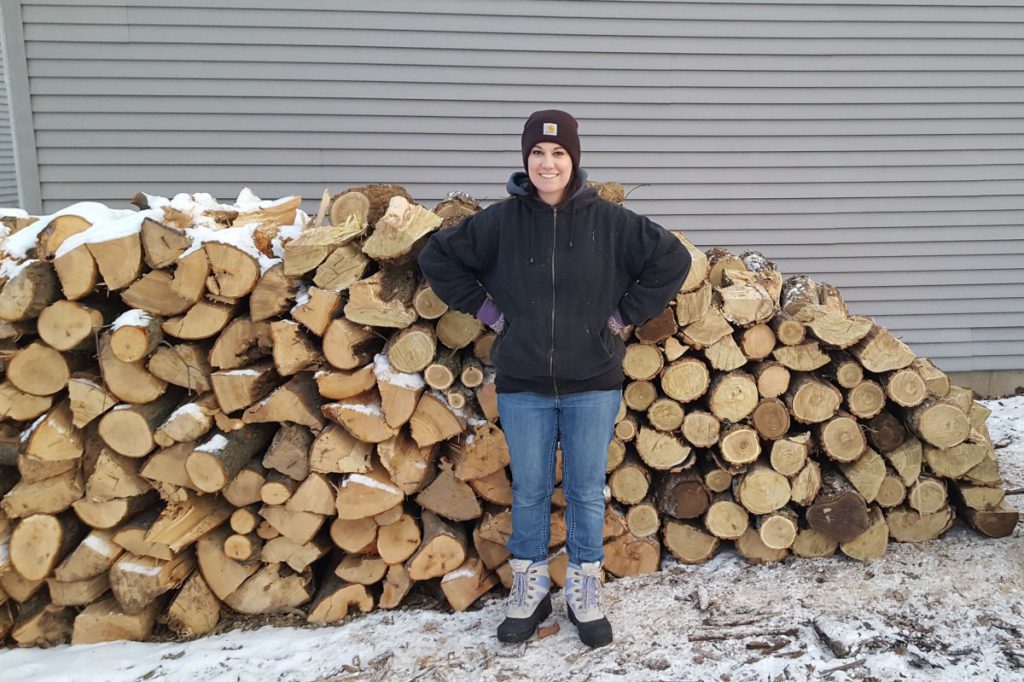 The HeatMasterss Advantage
An outdoor furnace is a long-term investment in the safety and comfort of you and your family. HeatMasterss furnaces are designed with the features, advantages, and benefits that are right for you, your lifestyle, and your independence.
Want to speak with a local expert? Request a custom quote today!
The HeatMasterss team is continually finding ways to improve our outdoor furnaces so you can live in comfort and freedom. Our outdoor furnaces come with automatically adjusting controls that help achieve longer burn times, reduce creosote, and give optimal performance in all conditions. We designed our EZ Clean Handle to make it easy to keep the heat exchange tubes clean so you don't have to think about any extra tools. The HeatMasterss G Series is also approved for installation in a garage or outbuilding so you don't have to brave the weather.
Talk with our team about the advantages of an outdoor wood furnace to see if it's right for you and your family— find a local HeatMasterss dealer near you.
Or download the Ultimate Guide to Buying an Outdoor Wood Boiler in 2022.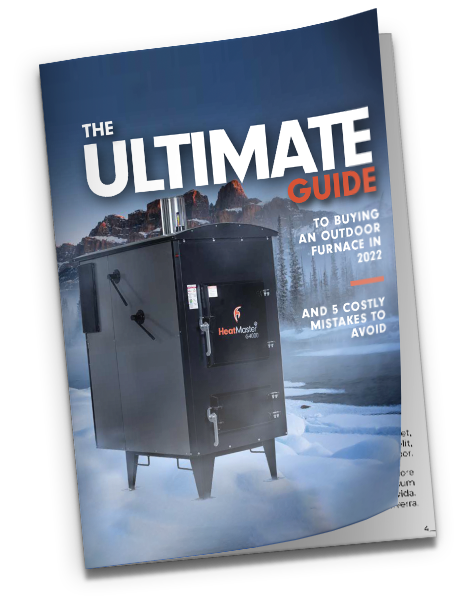 Download the 2022
Buyer's Guide
PLUS 5 Costly Mistakes to Avoid
Back to all posts